Planning: The New Scrapbooking
Just as orange has become the new black, planning has become the new scrapbooking. It combines the love of creative layouts with scheduling and organization! Creativity and organization – what could be better?! However, there are so many ways to begin "planning" that it can seem daunting. My suggestion would be to start with your own personal style. Answering the following questions might assist you in finding the right planner for your style (…for now 😈 You'll understand this comment once you actually begin planning.  It can become quite addicting).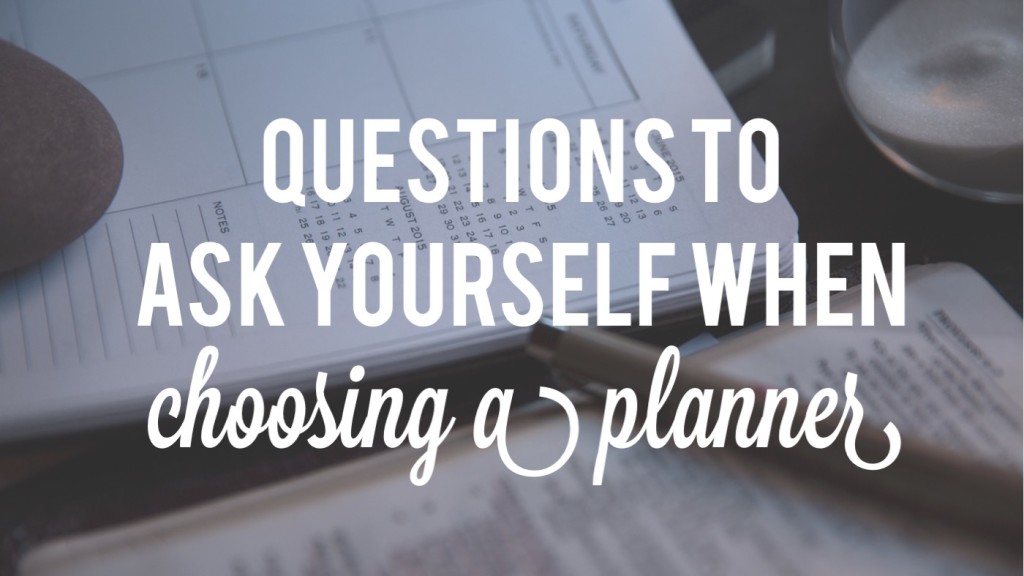 Do you desire the look of classic leather planners, canvas, or a customizable material (these could be leather, plastic, or fabric) cover?
Would you prefer a zip closure, band, or snap closure?
Do you like notebook, spiral bound, ring bound or disc system?
Are you going to use your planner for work, your own business, or family activities and meal planning?
Are you going to track events and activities monthly, weekly, daily, or hourly?
Do you wish to use your planner as an activities tracker only, or do you also wish to journal in your planner? Perhaps you wish to journal/draw in a planner but want to keep this in a separate planner.

Once you've determined what type of planner you want to start with, you can begin searching the brands. There are so many brands of planners and they can be found anywhere from Office Depot, Staples, and Barnes & Noble, to Amazon, Michael's, Hobby Lobby, and even…wait for it…TARGET! Some brands include Franklin Covey, Day-Timer, Erin Condren, Webster's, Filofax, Midori, Me and My Big Ideas, and Simple Stories…to name a few. There are also many Etsy shops and Shopify stores from which you can purchase other unique, customizable, and affordable planners. You'll just have to search them out.
With so many different brands, determining your personal style and answering the questions above will help a great deal in your search. You just have to have an idea, more or less, of what it is you are looking for in order to get yourself started.
When I first started planning, I asked myself these same questions and decided upon something inexpensive and sensible that would afford me the ability to customize and get incredibly creative. My first choice was Me and My Big Ideas® Happy Planner™, on which I posted a review that may help you. Either way, you'll have to answer the questions above for yourself, and see what suits you best.
I'd love to see where planning takes you, so be sure to come back and leave me a comment to let me know which planner you chose! Remember what I stated at the beginning of this post…it could become addicting, and I would LOVE to see how much of a planner addict you become! 😝
Until next time lovelies…Be kind 👐. Be sweet 🍬. Be real 👊 but always DO YOU! 😘 💋