I recently purchased the Pixi Nourishing Cleansing Balm and Glow Tonic. Due to their price point and availability (at Target, $20 and $15 respectively), I was eager to give these products a try. I have oily skin, which is prone to breakouts and blemishes, and I must say that I am very happy with these purchases. The balm and tonic have become essential products in my skincare routine.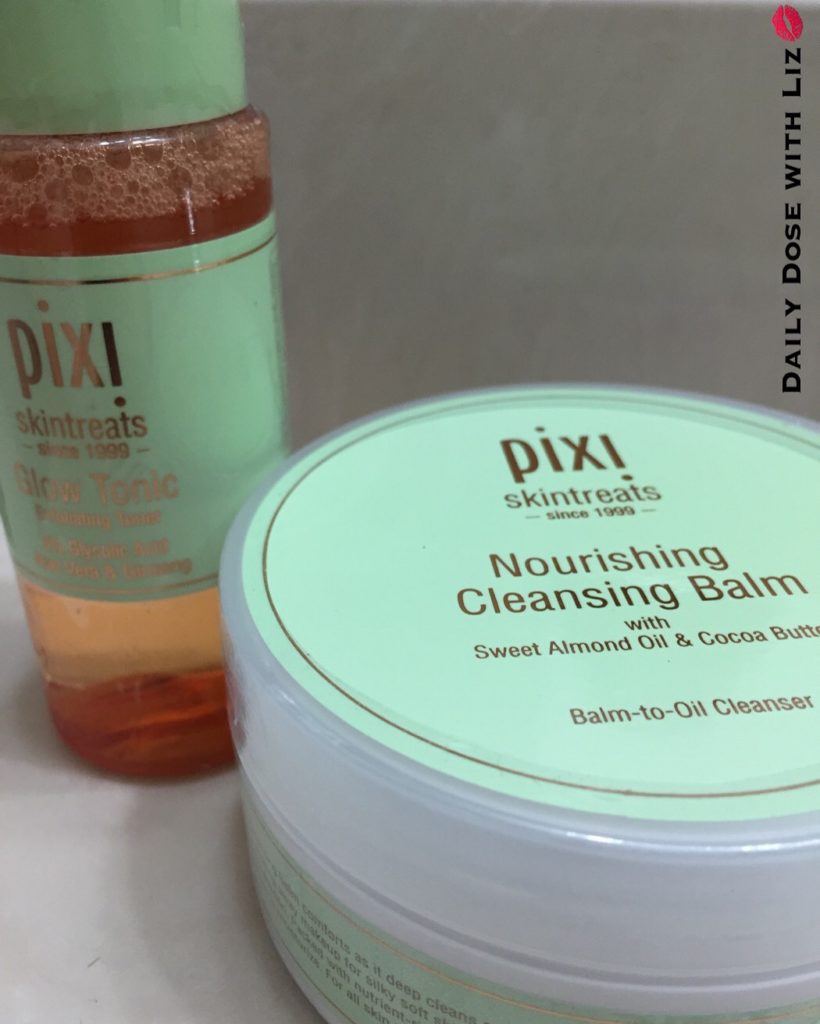 I love that the balm converts to an oil consistency the more you work it into the skin. It has a pleasant, refreshing scent. I do not feel that it is too oily for my skin; it is not greasy nor does it leave any sort of film or residue. It dissolves face and eye makeup easily, and is effectively removed with a warm, damp face cloth. My face feels exceptionally clean and hydrated, not dry at all after cleansing with this balm.
The Glow Tonic is absolutely lovely! It is a very gentle, acidic exfoliating toner. I use this on a cotton face pad after cleansing with the balm. My face feels incredibly hydrated and not dried out after using the tonic. I have noticed that my pores have diminished and my skin texture is noticeably smoother. Same as the balm, it has a pleasant and refreshing scent.
As I stated earlier, these two products have now become essential to my [new] skincare routine.
Here is what my routine used to be!  😱
I hope you enjoyed this review. If you have used these products, I'd love to hear about it…errr…read about it. Please leave a comment below.
Until next time lovelies…Be kind 👐. Be sweet🍍. Be real 👊 and always DO YOU! 😘 💋